Welcome to Baytown Electric!
We are a full-service electrical contracting firm in the commercial, municipal and residential fields. Our reputation has been earned slowly and with considerable effort, one customer at a time, since 1988. We are proud of our reputation and guard it jealously. We approach each job with the same care and consideration as we did the very first one. We learn from old experience and from new technology, but the commitment to excellence remains the same. Whether your need is simple maintenance or a new installation, you can be confident that the job will be done promptly, properly and at a fair price.
Residential
Complete breaker panel service upgrades.
Commercial
Complete bucket truck services.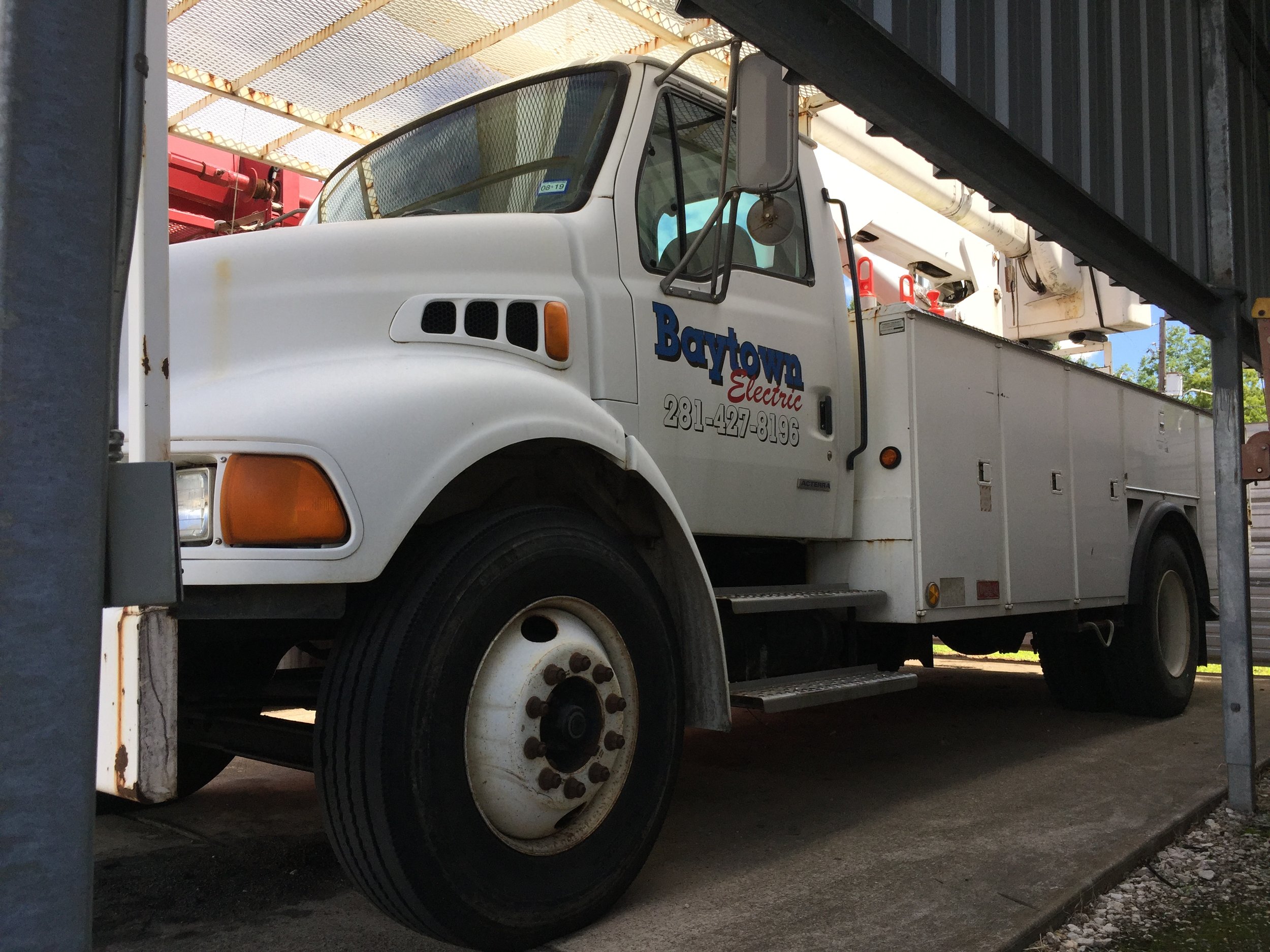 Municipal
Installation and Maintenance of backup generator.